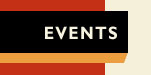 In a typically witty bit of a song lyric, Ben Sidran identifies one of the three necessary ingredients in the making of jazz as a "good travel agent" for the endless road. (The others? Bad romance and, improbably, seafood.) For his own journey through the varied worlds of jazz and popular music, music journalism, and academe, Sidran seems to be his own best travel agent. Sidran attended college at the University of Wisconsin-Madison, where he'll return in the spring of 2003 as an Arts Institute Interdisciplinary Artist in Residence, his residency sponsored by the School of Music and the Mosse/Weinstein Center for Jewish Studies through the generosity of the Conney Family Fund, and co-sponsored by the Department of Communication Arts and the campus Hillel. In between, Sidran has traveled the world as a scholar, pianist and singer, record producer, writer, film score composer, and radio and television interviewer and commentator. Quite a road indeed.
Born in Chicago and raised in Racine, Wisconsin, Sidran discovered jazz in the 1950s. When he attended college in the '60s he met Steve Miller and Boz Scaggs, with whom he would begin his career as a recording artist. After his first recording with Miller in the late '60s, Sidran moved to England, where he earned a master's degree in philosophy and a doctoral degree from the Department of American Studies at the University of Sussex. Shortly thereafter, Sidran's dissertation on the sociological meanings of jazz was published as the book Black Talk: How the Music of Black America Created a Radical Alternative to the Values of Western Literary Tradition (1970/1980).
Best known as a jazz pianist and singer, Sidran's early interest in incorporating both performance and scholarship into his career has not only remained with him since that time, but also his work has also expanded into nearly every other aspect of music making. From the '70s forward, Sidran has continued composing and performing around the world, and has taken the occupations of record production – working with musicians as diverse as the Rolling Stones, Van Morrison, and Diana Ross – and music journalism, writing for Rolling Stone, Down Beat, and Swing Journal, Japan's leading jazz journal.
During the 1980s, Sidran also took his musical connections into the world of broadcasting, hosting two prestigious music shows, Sidran On Record for National Public Radio and New Visions on the VH-1 television network and contributing regular music reviews and music features to NPR's All Things Considered. These venues brought him opportunities to interview, and sometimes jam with, performers from jazz and other genres, including Ornette Coleman, Michelle Shocked, Miles Davis, Wynton Marsalis, Carla Bley, and many others. Forty of Sidran's interviews for NPR were later published as a book, Talking Jazz: An Illustrated Oral History (1992/1994). Sidran's skill as an interviewer and his knowledge about his subjects sets the interviewees at ease, allowing them to candidly converse about their ideas while at the same time showing themselves to be real people. Discussing the project in a 1993 interview, he said, "All too often jazz is seen as an academic subject or this great romantic vision. What I've generally discovered is that jazz players are down-home, hard-working people who have somehow found their way into what I see as a spiritual exercise."
Just as Sidran demonstrates a commitment to working with multiple aspects of music production, two of his recent recording projects reveal his interest in wedding various histories and traditions through the act of music-making itself. On June 18, 1998, Sidran recorded a concert at the home of Federico García Lorca at Huerte de San Vicente. At the invitation of Lorca's niece, Laura García Lorca, Sidran marked the 100th anniversary of Lorca's birth by performing a mix of pieces composed for the event and pre-existing material. Joined by his son Leo Sidran on drums, Bobby Martínez on saxophone, and Manuel Calleja on bass, Sidran weaves together the story of Lorca's death, Lorca's own poetry, essays, and thoughts about music, and musical styles ranging from tango-inflected accompaniments to bebop-style solos. The result was the Grammy-nominated CD The Concert for García Lorca (1999).
Sidran's deep feelings about the The Concert for García Lorca are clear. He writes that Laura García Lorca's "invitation to consider Lorca in a jazz context had led me down a path where history and poetry, tragedy and self-examination would come together and ignite for a moment, only to spin like smoke and disappear into the warm night air." In the first number, "On Defeating Death," Sidran tells the story of the time fascists came to Lorca's house during the Spanish Civil War and broke apart the very piano Sidran was playing in the concert, convinced Lorca was communicating with communists in Russia via a radio transmitter hidden in the piano. A few days after the incident, Lorca was taken from his house and assassinated.
For Sidran, though, the story opened reflections about both death and life, about poetry and music-making. Lorca sought the sharpness of life that might be brought by the threat of death, and Sidran uses music and words to demonstrate the links between Lorca's search for that sharpness and the spirit that informs American jazz and blues. This is a means of learning how to live. Remembering the hours after the concert, Sidran wrote, "A few hours later, we sit in a small bar somewhere near the caves of Sacromonte under a radiant Alhambra moon. At the table, we are musicians, historians, Gypsies, fellow travelers, people of unknown profession and no questions asked. We eat and drink and talk about the adventure of this life and how it has brought us here together for this one night only. This is how we defeat death, this is how death is defeated: García Lorca has become more than a subject, he has become a way of traveling."
Another of Ben Sidran's recent musical projects has similar import for linking music and life. In the early '80s, Sidran attended a service for the Jewish High Holy days at the Gates of Heaven synagogue in Madison, Wisconsin, that incorporated alternate texts and music with guitar accompaniment. Enthusiastic about the experience, Sidran asked to play piano in the following year's service. The endeavor was well-received, and thus was born the project that would be released in 1994 as Life's a Lesson. The recording features Sidran on piano and vocals, with contributions from numerous other artists, including Lynette, Carole King, Lee Konitz, and Josh Redman. Sidran chose to include a variety of materials on the recording, drawing from ancient Hebrew texts set to new melodies, more recent texts and song, and new songs in English composed by Sidran, all performed with a jazz setting that sometimes invokes hints of klezmer and traditional Jewish melodies.
Sidran released Life's a Lesson through Go Jazz, the label he started in Japan in 1990, and though he had produced many albums, it was his first experience marketing a recording. Not long after the release, both National Public Radio's Weekend Edition and CBS Sunday Morning profiled the recording, and orders started pouring in. Sidran's amalgamation of various jazz styles and texts addressing Jewish faith clearly touched a nerve.
While an Artist in Residence, Ben Sidran will teach the course "Jewish Popular Music in America: Berlin to Kravitz," cross-listed in Music and Jewish Studies. This course will provide students with an opportunity to learn about the influence of Jewish composers, performers, and businessmen in the development of popular music, as well examine the historical relationship of Blacks and Jews in America as it is articulated through various song and performance styles. The course will consider how the contributions of Jewish composers and musicians helped define the terms of the "American dream" and so provided a philosophical context for contemporary life. Sidran will address these issues through historical studies, film clips, and visiting guests.
Drawing on his experiences as a performing musician, producer, as well as starting a record label and composing for films such as the award-winning documentary Hoop Dreams (1994), Sidran will hold additional workshops on topics such as scoring music for films and working in the record business. Other special events include a talk on "Jewish Music and the American Dream" and a screening of Hoop Dreams with introduction and post-film question and answer session with Sidran. His residency will conclude with a special public concert, "Ben Sidran and Friends: A Jazz Tribute to Jewish Popular Music in America" on Saturday, April 12 at the Wisconsin Union Theater. For those who wish to learn more about the roads Sidran has traveled, his latest book, Ben Sidran: A Life in the Music (a memoir) will be published in March by Cooper Square Press.

- Jessica Courtier, PhD candidate,
School of Music, UW-Madison