Public Event: Behind the Terminal Moraine
A lecture by Matthew Buckingham on his new installation for Between the Lakes: Artists Respond to Madison
Tuesday, April 25, 7pm
Madison Museum of Contemporary Art
227 State Street, Madison, WI 53703
Reception to follow
Call 608-257-0158 for more information.
You Count the Centuries, I Blink My Eyes
A special event in conjunction with Matthew Buckingham's seminar and workshop Representing the Past in Media & Art featuring an exhibition of student artwork and films and a symposium including student presentations of written works.
Wednesday, May 3
4-6pm Symposium
7-10pm Reception/exhibition opening
The exhibition will be open 1-5pm daily, Thursday May 4 through Saturday, May 6.
All events will be held in Studios D and E on the 2nd Floor of Vilas Hall. Entrance at 821 University Avenue.
Call 608-262-4921 for more information.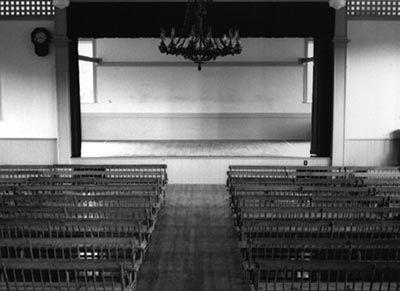 Buckingham is one of seven artists participating in the Madison Museum of Contemporary Art's reopening exhibition, Between the Lakes: Artists Respond to Madison. This exhibition, created for the opening of the museum's facility in the new Overture Center for the Arts and coinciding with the sesquicentennial of Madison's city charter, asks the participating artists to explore the past and examine the present. Buckingham's commission for the museum will be installed alongside works by Siah Armajani, Lee Mingwei, Nancy Mladenoff, Alec Soth, and a collaboration between Donna House and Truman Lowe. The exhibition will be accompanied by a catalogue featuring essays by Stephen Fleischman, director of the museum; Katy Siegel, associate professor of art history and criticism at Hunter College, CUNY, and a contributing editor to Artforum; and Jane Simon, Madison Museum of Contemporary Art curator.