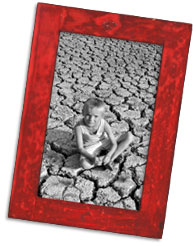 OVERVIEW
The Arts Institute is pleased to welcome artist in residence Judith Helfand and guest artist Sarita Siegel to the University of Wisconsin–Madison in Fall 2007. The Arts Institute Interdisciplinary Arts Residency Program brings world-class artists to campus to teach semester-long, interdepartmental courses and to publicly present their work for campus and community audiences.
Filmmaker, activist and educator Judith Helfand is best known for her ability to take the dark, cynical worlds of chemical exposure and heedless corporate behavior and make them personal, resonant, highly charged, and entertaining. Her films, The Uprising of '34 (co-directed with George Stoney), the Sundance award-winning Blue Vinyl (for which she and co-director Daniel Gold were nominated for two Emmy's), and its Peabody award-winning "prequel" A Healthy Baby Girl (a five-year "video-diary" about her experience with DES-related cancer), explore home, class, corporate accountability, intergenerational relationships and the ever shrinking border between what is "personal" and what is a critical part of the public record.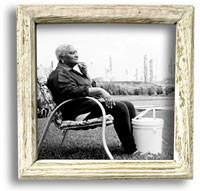 Helfand and Daniel Gold are co-founders of Toxic Comedy Pictures, a production company with a social conscience and a sense of humor. Their latest feature documentary, Everything's Cool, a "toxic comedy" about global warming coming to America, is currently on the film festival circuit. Helfand is now at work on her next feature documentary,  Heat Wave: An Unnatural Disaster, about the 1995 heat wave that ravaged the city of Chicago.
Guest artist Sarita Siegel has spent the last decade producing and directing award-winning documentaries and dramatic films in England, New Zealand, and the United States. She co-founded Alchemy Films with Taggart Siegel in 1994, and has made award-winning documentaries on cross-cultural and natural history subjects, which have been broadcast on National Geographic Channels, PBS, ARTE, and France Channel 5. Siegel has directed, produced or written the following Alchemy Film productions: The Real Dirt on Farmer John, 2005 (Collective Eye Films), The Disenchanted Forest, 2002 (National Geographic), and The Split Horn, 2001 (PBS).
Siegel brings to her work a passion and belief that environmental film can be used to effect change through outreach and involvement. She is currently at work on Fire, Burn, Babylon, a documentary on Montserrat's Rastafarian community as they build new lives in inner city London after their Caribbean island's devastating volcanic eruption.
During the Fall 2007 residency, Helfand and Siegel will teach two courses on environmental filmmaking: Green Screen: Environmental Film in History and Action and a production course Non-Fiction Story Telling in Pictures, Moving and Still. Helfand and Siegel will also present their latest films, Everything's Cool and Fire, Burn, Babylon, at "Tales from Planet Earth," an environmental film festival to take place in Madison, November 2–4, 2007.
Helfand and Siegel's residency is hosted by the Center for Culture, History, and Environment in the Nelson Institute for Environmental Studies, and co-sponsored by the departments of Communication Arts and History of Science, and the Conney Project on Jewish Arts.