Residency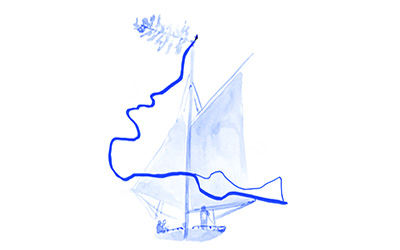 The University of Wisconsin-Madison Arts Institute and the Art Department welcome multimedia public artist Amy Franceschini of Futurefarmers as the Spring 2016 Interdisciplinary Artist in Residence.
While in residence, Amy will teach a semester-long course in interdisciplinary social art in public places, titled "Ecology of Research: Seeds of Time." Students will participate in Futurefarmers' international public art project Seed Journey while learning about issues of audience, form, media, motivation and co-creation in social practice artwork by researching and undertaking projects using local knowledge and resources to develop social and ecological resilience.
Students and community members will publicly present their work at community potlucks, which lead to the final public event, Flatbread Society Seed Journey, in April.
Amy will invite guest artists from Futurefarmers to engage with her students and participate in the Art Department Visiting Artists Colloquium.
The Amy Franceschini residency is sponsored by the UW-Madison Arts Institute and is hosted by the Art Department, with Assistant Professor Meg Mitchell as lead faculty. Her residency is co-sponsored by the Departments of Design Studies, Horticulture and Community and Environmental Sociology. Flatbread Society and Seed Journey partners include Slow Space/Bjørvika Utvikling, Henie-Onstad Art Centre and Museum Aan de Stroom (MAS).
The UW-Madison Arts Institute has hosted world-class artists in residence since 1995 and formally launched the Interdisciplinary Arts Residency Program (IARP) in 1999. The IARP is made possible by funding from the university's Office of the Provost.
Guest Artists
| | |
| --- | --- |
| Joe Riley* is an artist, a printer and a Master of Yachts 200-on Offshore Limited Mate. His work locates tangible, material experience at the intersection of history and storytelling and along the fringes of public space. Riley has biked atop abandoned railroads in the United States, paraded a mobile radio network in Ukraine and helped organize the longest student-led occupation in United States history while studying at Cooper Union. He has been faculty at Bruce High Quality Foundation University, a resident at Izolyatsia and a collaborator with Futurefarmers. Riley teaches boatbuilding in Brooklyn, NY public schools and letterpress printing and metalworking at Cooper Union. | |
| | Multimedia artist Stijn Schiffeleers* uses film, video and interactive installations to reveal the subtleties of life. His work embodies a sense of play and sensitivity that remind us to take a closer look at what surrounds us. He has been seen most recently soaring above the streets of San Francisco in a canoe mounted to the top of the Futurefarmers Volvo. |
| Michael Swaine is an inventor and designer working in many media. He is known as the analog designer of Futurefarmers and has collaborated with the studio since 1997. Swaine's ongoing project Free Mending Library is a library for fixing the holes in our lives - a place to borrow thread and sewing machines and talk about life. This project began as part of Reap What You Sew Generosity Project, which involved Swaine pushing an old-fashioned ice cream style cart on wheels with a treadle-operated sewing machine on it through the streets of San Francisco. He received his BFA from Alfred University in ceramics and his MA in design from UC Berkeley. Currently, Swaine is teaching at the University of Washington in Seattle. | |
*These artists will participate and collaborate in "Ecology of Research: Seeds of Time."
Announcements
Check out this photo album from the final event of Amy's residency, Seeds of Time.


Amy Franceschini will appear on

WORT FM

's 8 O'Clock Buzz on Monday, April 11! Tune in live or click here for a podcast of the interview.
Artwork made during Amy's residency will be featured in group exhibitions at both Henie Onstad, Norway (June 9 - August 21, 2016) and ARtes Mundi, Cardiff, Wales (October 21, 2016 - February 26, 2017).
Congratulations to Amy and Futurefarmers for being shortlisted for the prestigious Artes Mundi 7, the United Kingdom's leading biennial art prize!
The final event of the residency will be held on April 22, 2016 at 6:30 pm. Please note that seating is limited.
Image courtesy of the artist.